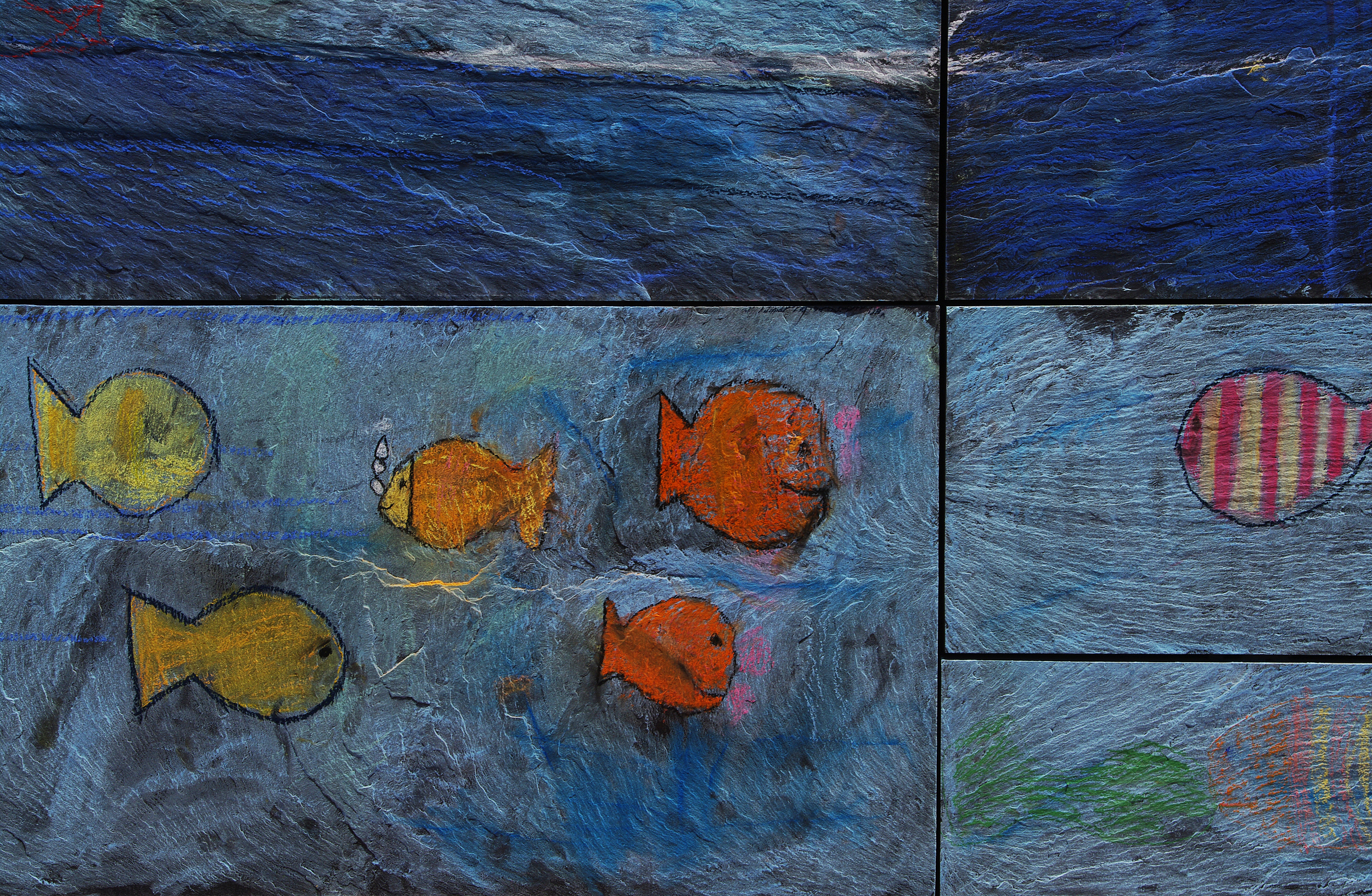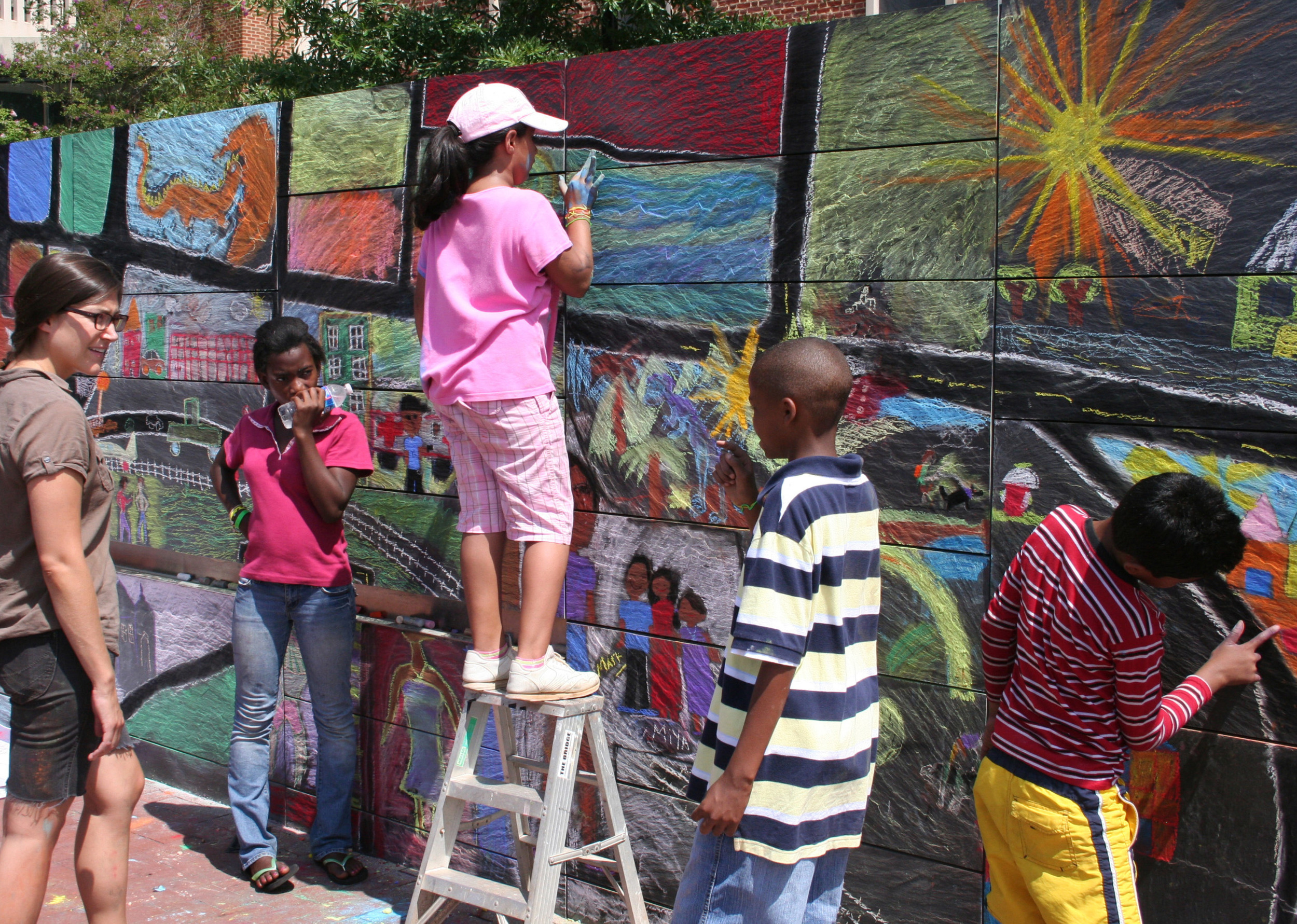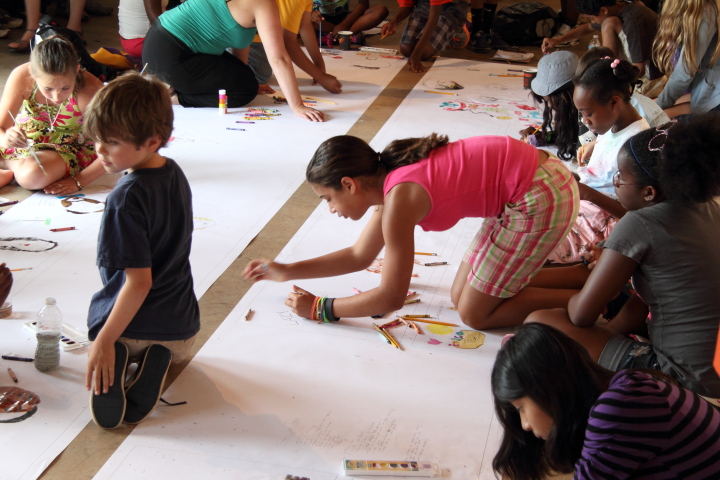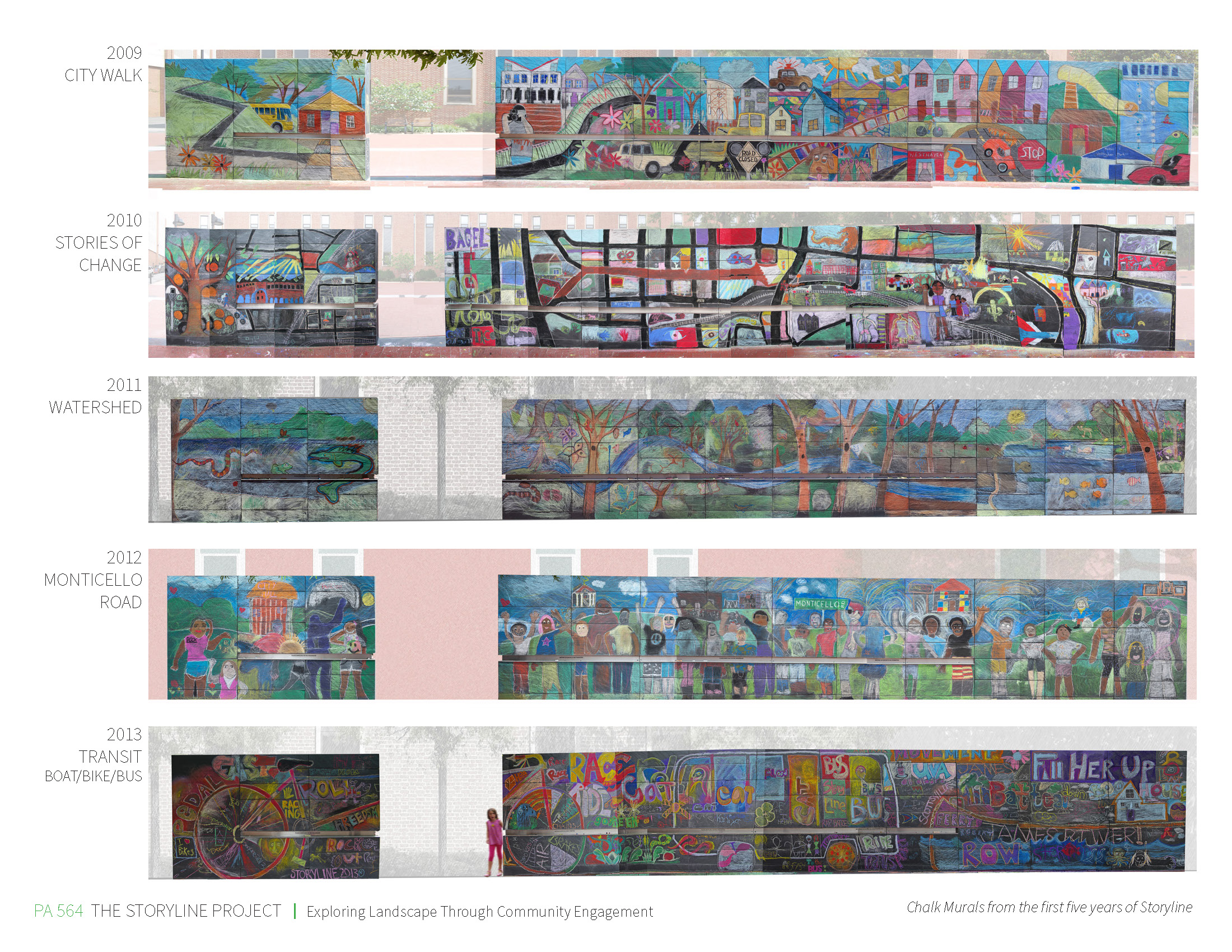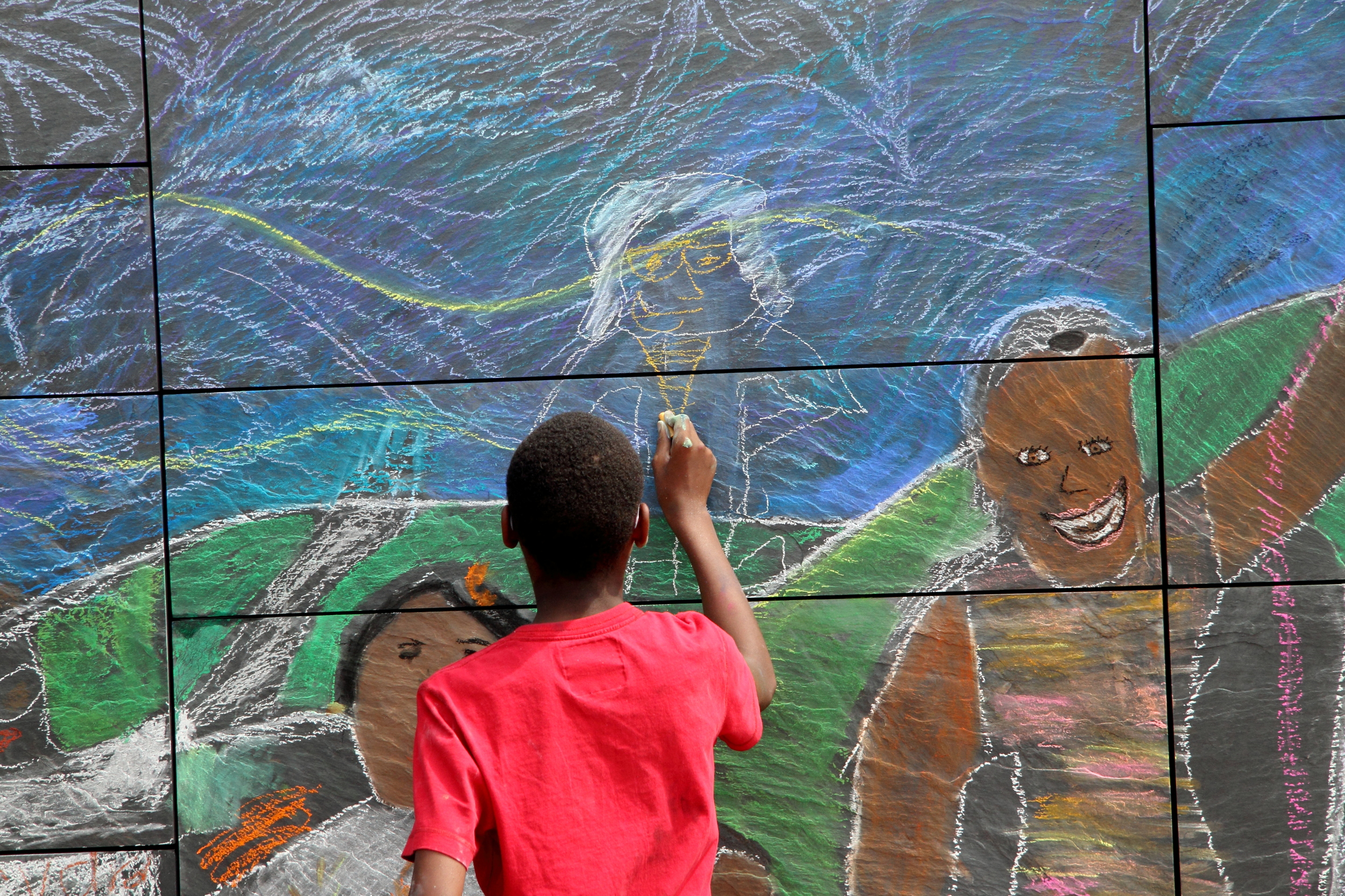 STORYLINE: A PROJECT FOR CIVIC ENGAGEMENT
Charlottesville, VA
with The Bridge Progressive Arts Initiative and Piedmont Council for the Arts

"If you don't know where you are, you don't know who you are" Wendell Berry
STORYLINE is a unique public art project that is employed to explore the ecological, cultural and political landscape of Charlottesville, Virginia.

This annual project joins local artists, designers, historians, educators, politicians and school-age children to explore and interpret the places where they live. Created for the city of Charlottesville Parks and Recreation's Summer Camp Excel, the project centers on a walking expedition of the neighborhoods and environs of Charlottesville, during which participants learn to use close observation and creative expression as a means of understanding and documenting urban landscapes and the stories that enrich them. This annual project culminates with the creation of a collaborative chalk mural on the Community Chalkboard, a designed public landscape unique to Charlottesville that serves as a platform for communicating the work of the group to a public audience. The project, itself, aims to operate as a device for elevating awareness of the role landscape, landscape systems and community history plays in all communities. Most importantly it seeks to expand and empower the ownership and stewardship of public landscapes and collective community by local youth.
The project engages different aspects of the diverse ecological, cultural, and political landscape of Charlottesville. Each year, this engagement includes a walking exploration, on-site documentation, art making, storytelling and a lesson on the relevance of The First Amendment as it pertains to design and management of public landscapes and systems.
With an emphasis on inclusivity, exploration and public dialogue, STORYLINE roots itself in the spirit of the First Amendment as a guarantor of our right to freely express and communicate to our government and to each other. It is inherently about landscapes, urban communities and the narratives that define and connect them. The project explores how we can generate and sustain an ongoing dialogue as a community about the physical and cultural world we inhabit.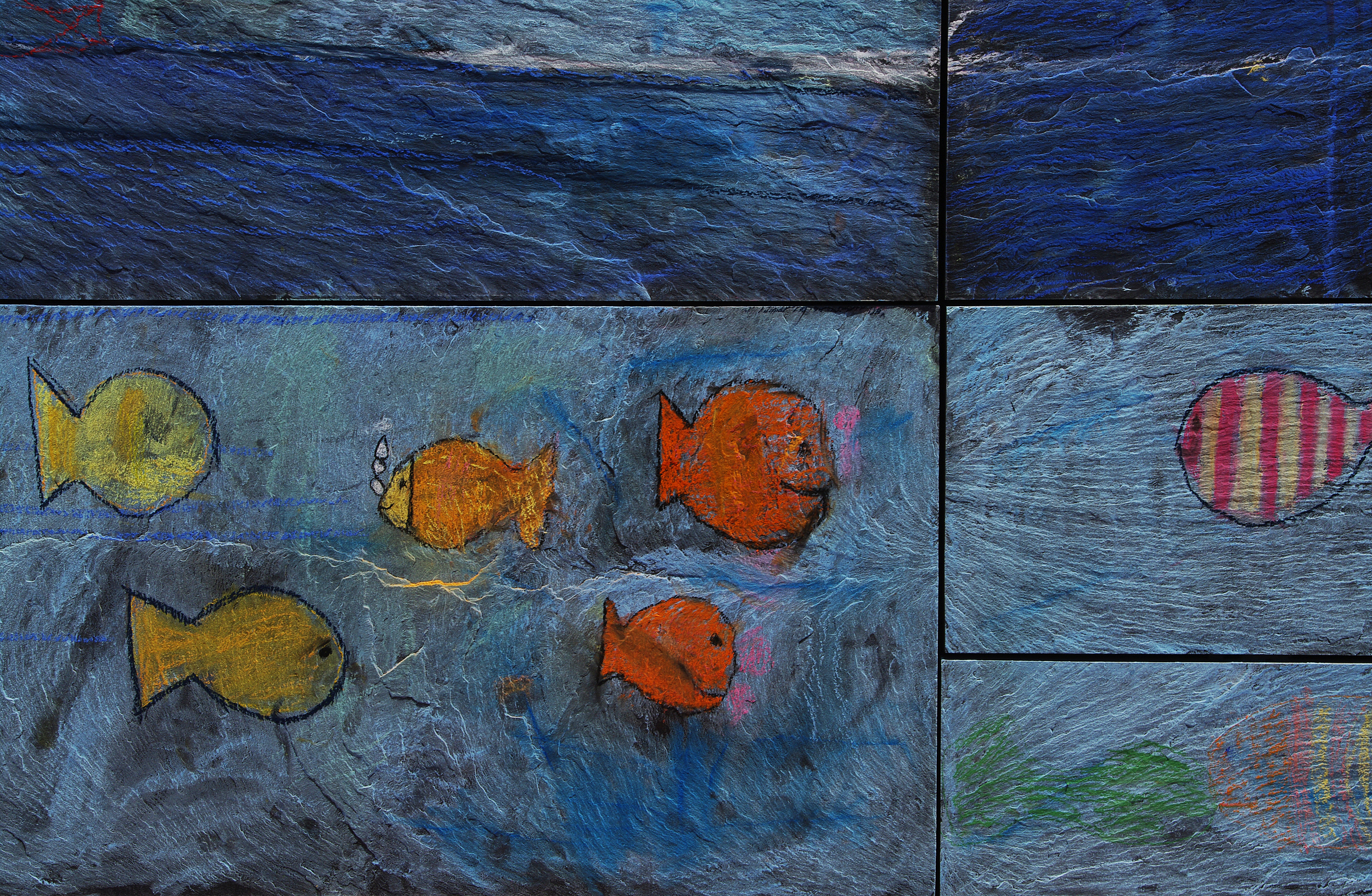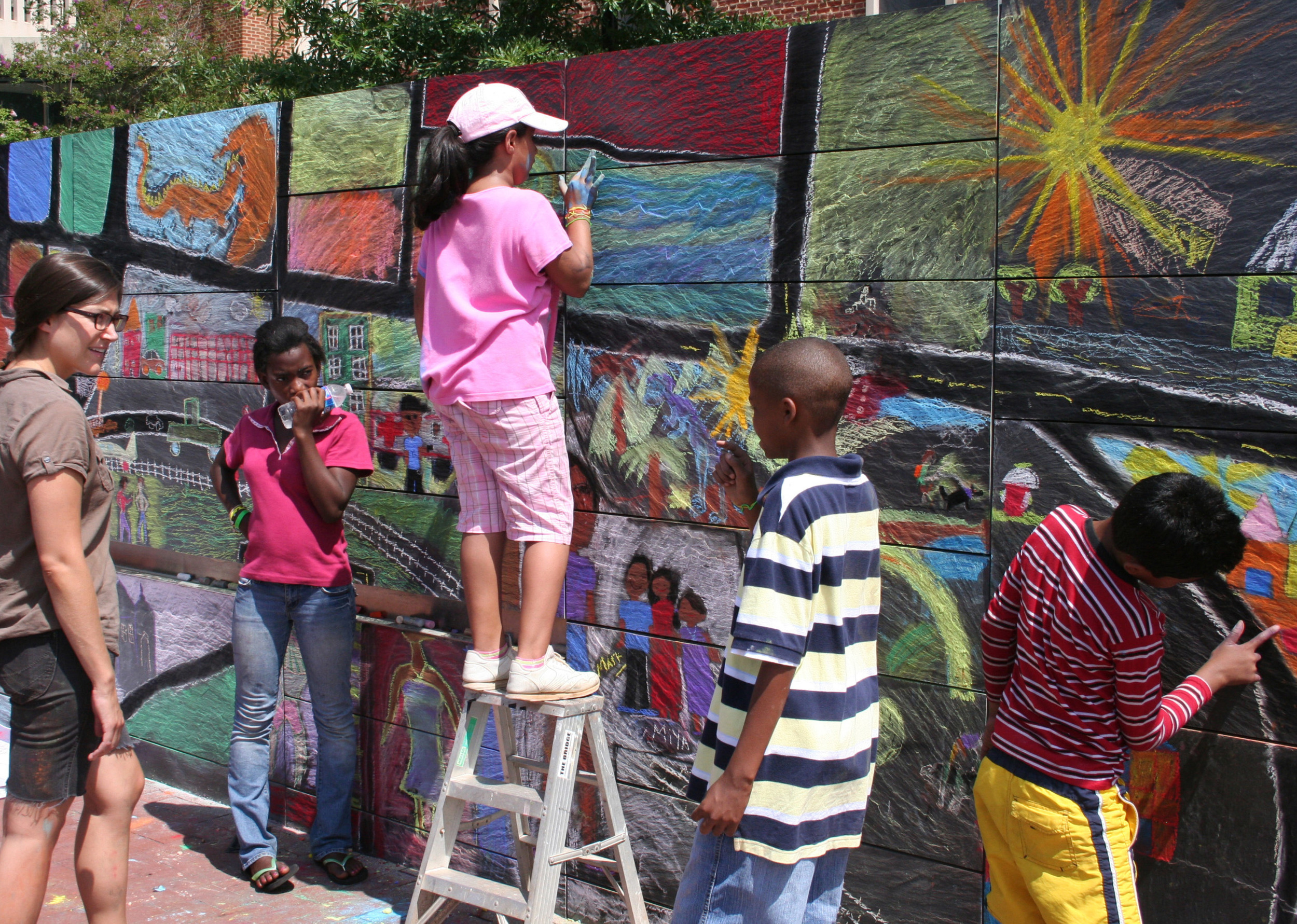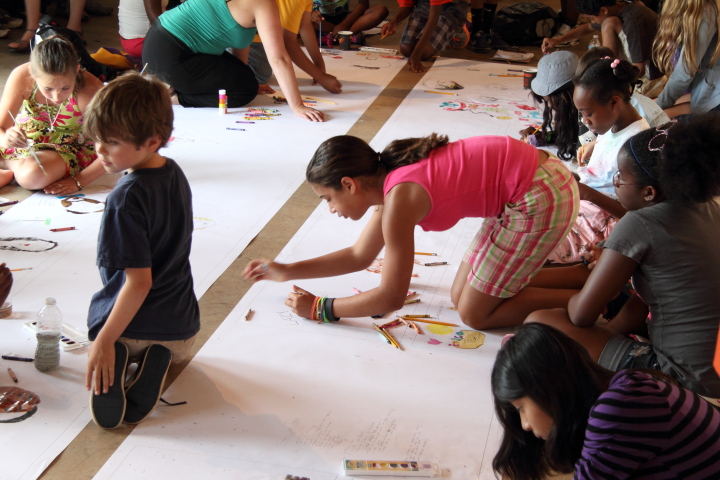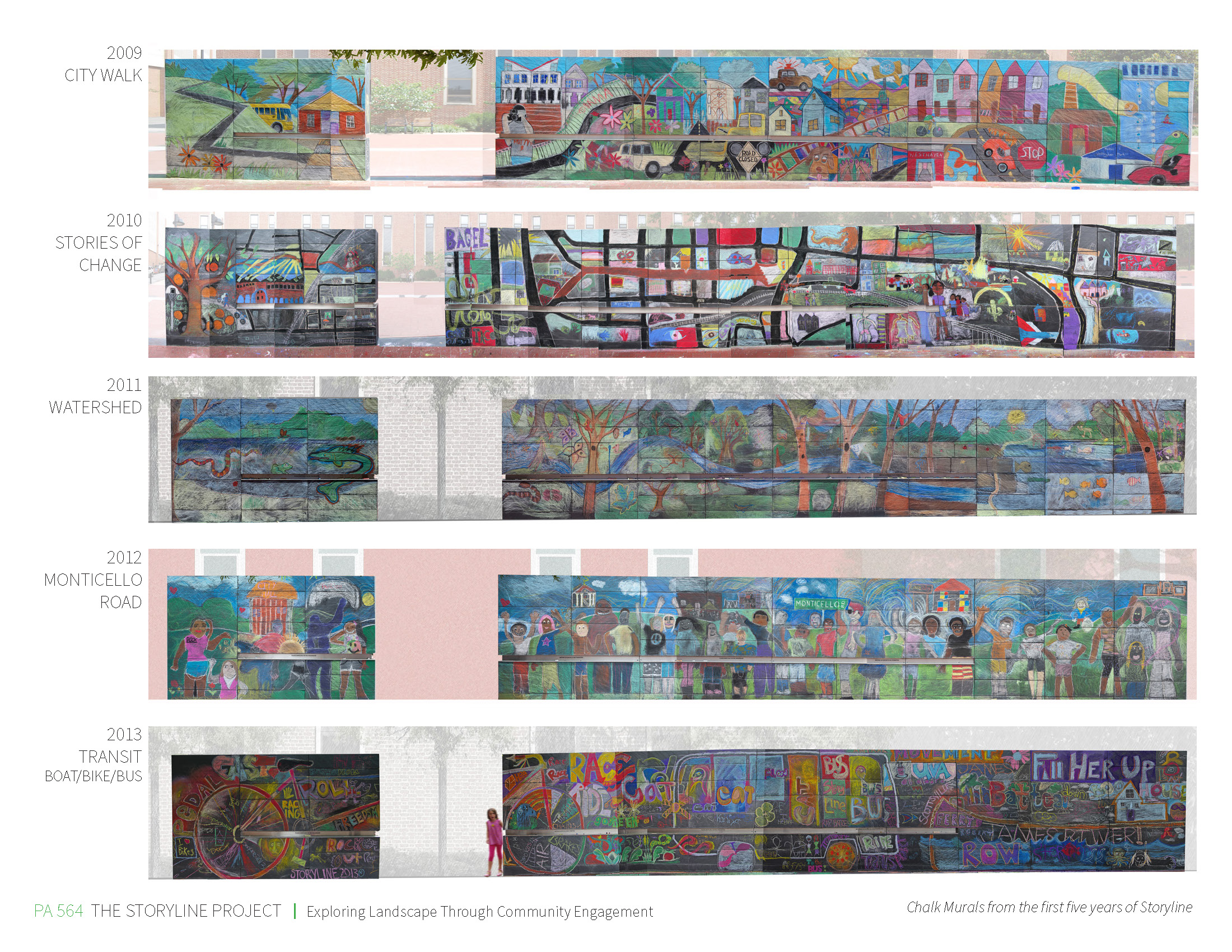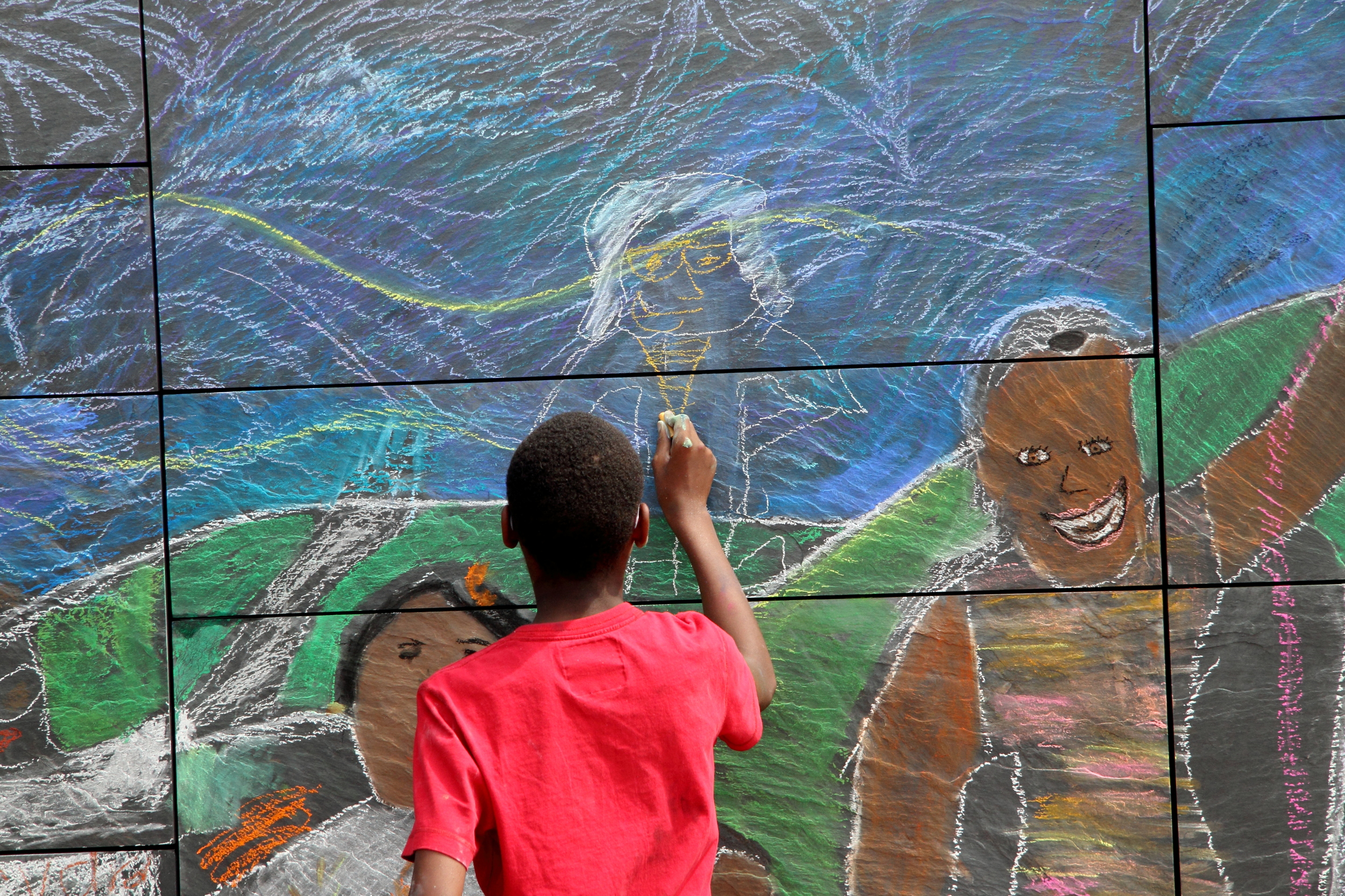 monticello road time lapse